We Are Your Experienced San Jose Pool Table Installation Specialists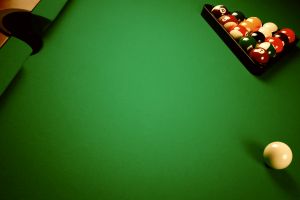 A pool table can be a major investment, and whether you just play for fun, or you get fairly serious about your games, you want to be sure that you have the name of a San Jose pool table professional who can help you keep your table in the best condition possible at all times. Here at The Pool Table Pros, our team of experts have the skill, training, and experience necessary to help you get the most enjoyment from your table possible over all of the years that you have it. We offer a full line of high quality San Jose pool table services to help you keep your pool table looking and playing its best at all times, from accurate leveling and balancing, to installing new felt, and even helping you break down and move your table if you ever decide to move to another home or business location. Whatever your pool table needs might be, you can always count on our team of San Jose pool table professionals to deliver you the quality service you need, right when you need it most.
Here at The Pool Table Pros, we want to help you make the most of your table, and that means keeping it looking great and playing accurately. We have over ten years of helping local home and business owners just like you keep their pool tables looking and performing their best, and in that time, our dedication to professional service and quality results have earned us the trust of many return customers time and time again. If you have any questions about our full line of high quality pool table services, or if you would like to schedule an appointment for consultation with one of our specialists, give us a call today. Our team of experts are always standing by and would be more than happy to assist you in any way we can.
Pool Table Moving In San Jose
The process of actually moving a new pool table into your home or business, or moving your current pool table from your old home or business location to your new one is actually a fairly complicated process, and it is one that could easily result in a great deal of damage to your table or harm to yourself if you aren't absolutely sure of what you're doing. Your pool table is a major investment, and as such, it is always a better idea to entrust the moving of it to the experts who know how to get the job done, and get it done right. Here at The Pool Table Pros, our team of pool table moving professionals know what it takes to ensure that your pool table is properly broken down and safely transported to your new location where it can be put back together accurately once again. If you have an upcoming move, don't entrust the safety of your table to a group of movers without the experience to do so safely. Give our team of experts a call and get peace of mind in knowing that your table is in the best hands possible.
If you are looking for a San Jose pool table professional, please give our experts a call at 408-499-6300 or complete our online request form.