Safe And Secure San Jose Slate Crating & Table Wrapping Services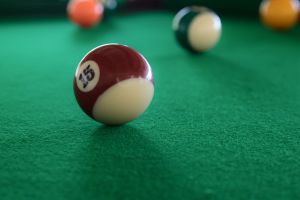 While you might know that any time you have to move or ship your pool table that it is going to have to be dismantled, the process of actually transporting it is actually quite a bit more complex than just throwing everything into the back of a moving truck and hoping for the best. There are a number of parts of your pool table that are actually quite susceptible to damage during the moving process, and as such, you want to be sure that you entrust the care of your table to a team of experts who have a long history of helping home and business owners safely and efficiently transport their tables from one location to another. Here at The Pool Table Pros, our team of pool table professionals can help you with the slate crating and table wrapping services you need to ensure that your table arrives at your new location in good condition, and won't suffer any kind of damage on the trip over. Don't take chances when it comes to the safety of your pool table. Give our San Jose pool table professionals a call today and let us show you the difference that quality care can make when it comes to crating your pool table.
Here at The Pool Table Pros, we understand that packing and shipping can be quite the annoying process, but it is definitely a process which shouldn't be taken lightly, especially when it comes to your pool table. Preparing a pool table for transportation is no easy task, and there is a lot that can go wrong if the process isn't done correctly, resulting in damage to your table or injury to yourself. If you have any questions about our full line of high quality slate crating and table wrapping services, or if you would like to schedule an appointment for service with one of our specialists, give us a call today. Our team of experts are always standing by and would be more than happy to assist you in any way we can.
Why Is Slate Crating So Important?
Pool table slate, despite what you might think hearing the name, is actually a fairly brittle material, and this can be quite problematic when it comes to moving your table. If your table slate isn't properly crated for shipping, it is very easy to wind up with cracks or more extensive damage, and this can be an expensive issue to get fixed. Here at The Pool Table Pros, our team of pool table professionals have a great deal of experience in properly packing pool table slate for shipping, and with our help, you can rest assured that your table's slate will arrive at its destination without damage.
Pool Table Wrapping
Much like you would wrap a number of other things when moving them from one place to another, it is important to have the various parts of your dismantled pool table properly wrapped before moving to help prevent any kind of damage that might come from the moving process. The moving process isn't always the most gentle of rides, and if the various parts of your table haven't been properly wrapped for protection, you could find yourself with a number of very serious issues when you go to have your table reassembled. With our line of high quality table wrapping services, our team of professionals will ensure that every part of your table is properly and carefully protected, including your frames, rails, and the legs. Your pool table is a major investment, and we want to be sure that yours is well protected during the moving process.
If you are looking for slate crating or table wrapping services, then please call The Pool Table Pros - San Jose at 408-499-6300 or complete our online request form.