A Great Variety Of Felt Color Options In San Jose
While the color of the felt on your table won't have much to do with the actual quality of your games, it will be a major contributing factor to the overall look of your table and how well it goes with your business or home's decor. Here at The Pool Table Pros, we understand that the color of your table's felt is a very important factor to some, and we want to make sure that you are able to find the exact color to suit your tastes. We carry a wide range of different felt colors, virtually guaranteeing that you will be able to find the option that is best suited to your particular tastes and needs. Our felts come in several different high quality styles, and of course, they all come with a top-of-the-line installation to make certain that your new felt will have your table performing its best during your next game. If your table's felt is past its prime, or you are just ready to shake things up and try something different, give our team of San Jose pool table professionals a call today and let us show you all of the various felt color options that we have available.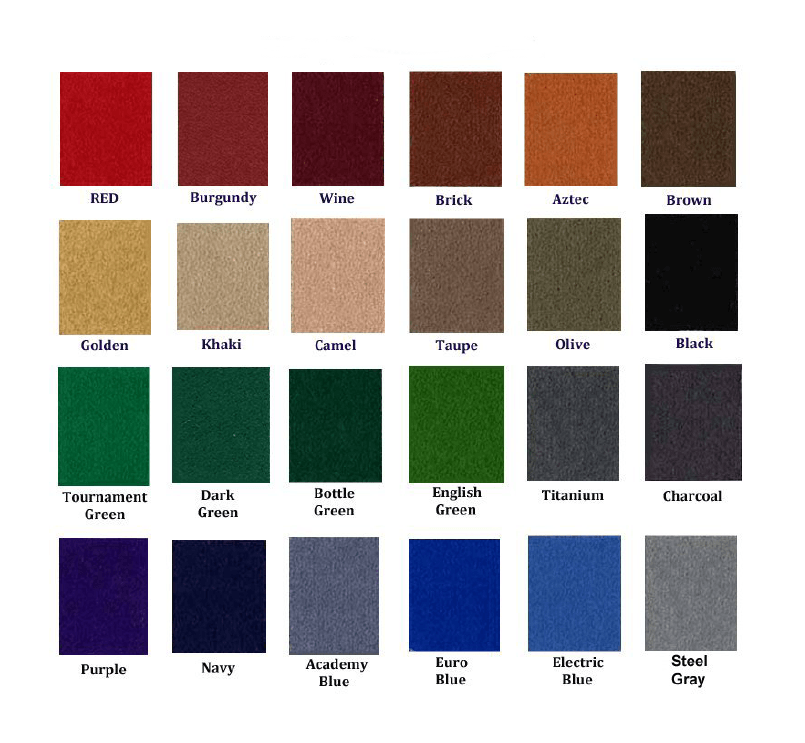 Here at The Pool Table Pros, our team of San Jose pool table professionals are absolutely dedicated to helping each and every one of our valued customers keep their pool table or tables looking and performing their best for all of the years that you own it. A big part of keeping your pool table looking its best and performing its best over the years involves updating your table's felt every so often whenever it becomes damaged or worn, and with our wide range of felt types and colors, you can rest assured that our team of experts will be able to help you find the exact replacement option you want for your table. If you have any questions about our wide range of felt color options, give us a call today. Our team of experts are always standing by and would be more than happy to assist you in any way we can.
Choosing New Felt When Moving Your Table
Anytime your pool table has to be moved, it is going to need to be completely broken down before transporting it to avoid any kind of damage. This includes your table's felt. Because your old felt is already going to be getting removed from your table, the process of moving actually provides you with the perfect opportunity to update your table's felt and get that new color that you have been eyeballing for some time now. In fact, having this process performed during the process of moving your table is actually much easier, and cheaper, than having your old felt replaced after your table has already been put back together. If you decide that you want to invest in a new felt color while moving your table, all you have to do is make your selection, and our team of San Jose pool table professionals will show up to your new location with your new felt color of choice and install it as we are putting your table back together.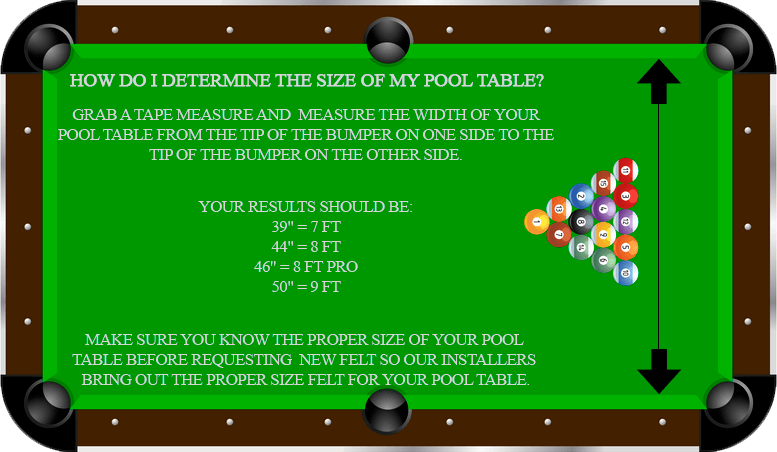 If you have questions about our selection of felt colors and options, then please call our San Jose pool table professionals at 408-499-6300 or complete our online request form.