Top Notch San Jose Pool Table Installation Services For Your Home Or Business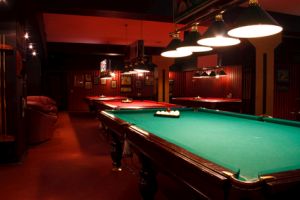 Whether you are a home or business owner, making the investment in a brand new pool table, or pool tables is just that: an investment. As such a major investment, you don't want all of your hard-earned money going to waste because of a shoddy installation. Here at The Pool Table Pros, our team of pool table installation experts are ready to help ensure that you get a quality installation you are sure to enjoy for a very long time to come. When you decide to make the investment in a brand new pool table, don't risk letting your enjoyment of it get lessened because you let someone without the right kind of experience and skill set it up. To make the most of your new pool table, give our team of San Jose pool table professionals a call today and let us show you the difference that a quality installation can make on your enjoyment of your new table.
Here at The Pool Table Pros, our team of professionals have been helping to ensure that local home and business owners get the quality installation services they need to get the most function and enjoyment from their new pool table or tables since 2007 and we have no intention of slowing down anytime soon. If you have any questions about our full line of high quality pool table installation services, or if you would like to schedule your appointment for service with one of our skilled specialists, give us a call today. Our team of experts are always standing by and would be more than happy to assist you in any way we can.
Pool Table Installation Pros
Despite what you might think, the process of properly installing a new pool table is quite a bit more technical, and has a lot more that goes into it than you would believe. Along with actually ensuring that your new pool table is constructed properly, you need to be sure the felt is put in place properly and that everything is leveled as accurately as possible. Without this optimization during installation, you might find it quite difficult to get an enjoyable game in at all with your new table. Don't take chances with your pool table installation. For a quality installation that you can always count on, call in the pool table installation specialists here at The Pool Table Pros.
When you need expert San Jose Pool Table Installations, then please call 408-499-6300 or complete our online request form.