Revitalize Your Pool Table With New Felt & Refelting Services In San Jose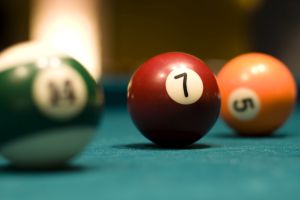 If you have owned your pool table for a while, or something has happened recently that left your pool table's felt looking worse for wear, it might be time to start looking around for a team of professionals who can help you revitalize the look and feel of your table. When it comes to new felt and refelting services for your home or business's pool table, the area's premier service specialists can be found right here at The Pool Table Pros. Our team of experienced new felt and refelting specialists are highly skilled in the field, and our San Jose pool table professionals know what it takes to keep your pool table looking and performing its best, no matter what kind of condition your felt might be in. Updating and replacing your felt every so often is an integral part of owning a pool table, but the task of doing so is a bit more complicated than just laying down a new piece of cloth and calling the job done. When it comes to your pool table, nothing but the absolute best in quality service will suffice, and it can always be found right here at The Pool Table Pros.
Here at The Pool Table Pros, our team of new felt and refelting service specialists have been helping home and business owners keep their pool tables looking their best for over ten years now, and we aren't stopping anytime soon. We have a wide variety of different colors for you to choose from, so if you have ever been interested in changing the color of your table to better match your home's decor, of you are just ready for something new, now could be the perfect time to do so. If you have any questions about our full line of high quality new felt or refelting services, or if you would like to schedule an appointment for service with one of our specialists, give us a call today. Our team of experts are always standing by and would be more than happy to assist you in any way we can.
Pool Table Refelting Service Specialists
There are a number of different reasons that you might want to look into investing in new felt for your pool table, with one of the more common reasons being that you are having your table moved. During the moving process, your table is likely going to have to be disassembled and carefully transported to your new home or business location, and during this time, it presents you with the best opportunity to replace your aging felt with something fresh and new. Like the installation process itself, having your pool table refelted is a fairly complicated process, and something that you are always going to want to have performed by an experienced professional. Even the smallest mistakes while installing new felt on your pool table can have a dramatic effect on the overall function of your table.
If you are in need of new pool table felt or refelting services, then please call our San Jose pool table professionals at 408-499-6300 or complete our online request form.